Here at the Eureka Cemetery & Mausoleum, we aim to provide the best service to families and our community.

We vow to ensure our best customer service and business practices.

We understand your situation and have built a long standing relationship with Newport to provide a living memorial for the lives that have positively impacted our area's history.

Let us help you in your time of need. Our experienced and genuine staff are here and ready to assist you.
Meet Our Board of Directors
Eureka Cemetery & Mausoleum Association (ECA) was incorporated on January 18, 1889 and is a recognized 501(c)(13) Non-Profit historical cemetery. ECA began with a land donation of the original section of the now 22 acre cemetery.
The association provides the final resting place for thousands of remains of loved ones. The association provides rite of interment in both burial sites and a mausoleum for either casket or urn burials.
The association has two groundskeepers who dig the grave and urn burial sites while maintaining the 22 acre grounds. The staff, manager and secretary, meet with families to assist in selecting a grave site, mausoleum crypt or niche, or the scattering flower garden area. Additionally, staff assists in the selection and ordering of grave markers (headstones) while coordinating the burial and related ceremonies. Our staff also coordinates annual events and ceremonies honoring our fallen on days such as Memorial Day, Veteran's Day and like National days of remembrance.
We assost those attempting to locate members and friends resting within our cemetery, in person, by email, or via phone requests for information.
Our cemetery relies on the purchase of rights of interment and the sale of concrete liners, vaults, markers, and perm-a-vases for the income necessary to fund its very existence along with some contributions from the public. The State of Oregon, County of Lincoln, and City of Newport waive what would be a very substantial property tax which cuts down on the yearly expenditures which helps the cemetery to exist and remain available for the general public.
James Borden
President
Our Vision:
To preserve the tremendous responsibility of the deeply rooted history that we maintain. To continue to provide a serene sanctuary for all souls at rest, for all Lincoln County Oregon and our beloved community members, ancare.
Our Mission:
Eureka Cemetery & Mausoleum Association is committed to maintaining a serene sanctuary where we Honor, respect, and protect the final wishes of your cherished family, friends and all of whom has entrusted us with their care.
Our Governing Documents, Rules, Regulations and By Laws
as adopted by our Board of Directors
OTHER ORGANIZATIONS AND SITES OF INTEREST
RELATED TO OREGON CEMETERIES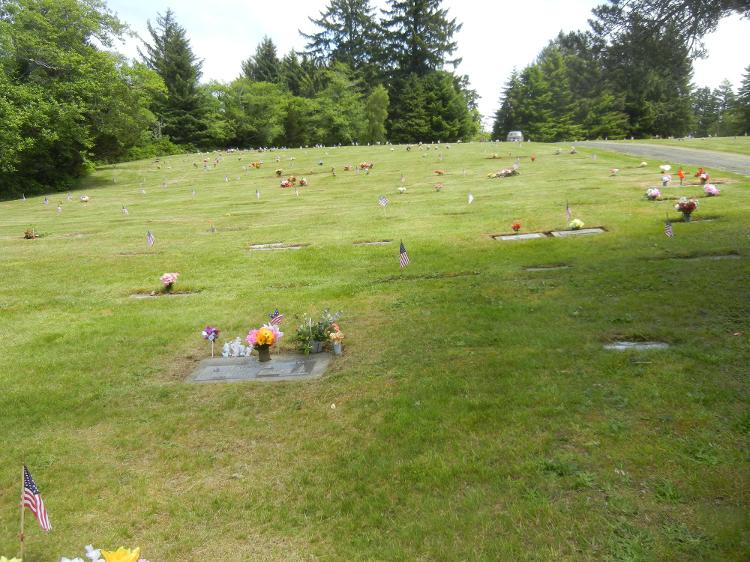 Webmaster: K McAnulty
Copyright © 2015,
Eureka Cemetery & Mausoleum Association