Eureka Cemetery & Mausoleum Association
"Unable are the loved to die, For love is immortality." -Emily Dickinson
We are happy to help you choose the best options for your loved ones burial needs as well as your own. We offer Pre-Needs to help you prepare ahead of time so your loved ones will have less to do.
Basic Services:
We offer 3 various burial options:
Full casket burial
Urn burial
Scattering Gardens " for Cremated remains"
Products:
"Headstone" Markers: Work with us to design the perfect marker for your loved one!
Perm-a-Vase: Decorate your loved one's marker/ headstone.
Call us today to learn about product pricing and availability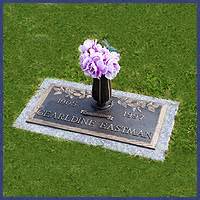 We are proudly a 501(c)(13) non-profit organization!
We are very grateful for all donations that assist us in our cause to provide support and a means of offering the best service we can to grieving families. All donations are tax deductible
Perm-a-vase option
A vase may be added at the time a headstone is first encased in concrete OR
A Perm-A-Vases may be added to any existing grave site without disturbing the headstone already in place. See samples below for an idea of how we put them together.
Call our office for prices.
Vases may be added to any grave site. Usually one vase centered at top of headstone but one on each side of headstone is also fairly common. We will place one or more vases where you want them.
The making of a grave marker
Markers are delivered to our cemetery by several sources. Once paperwork is verified, the marker is moved to the work table where it is encased in concrete to protect the stone. If a perm-a-vase was ordered, an additional 8" of concrete is added to the side the vase is to be placed in. This procedure is also followed for repairing of a marker when the concrete is broken up through time. The concrete is first removed, marker is cleaned and then the process begins again.
Repairing of a damaged marker
The repair and upkeep of a marker or headstone within our cemetery is the responsibility of the family. We offer the edging and/or repairing and re-setting of a marker as a service for a fee that varies due to the size of the marker. If these services are of interest to you, please call our office for a quote.
After edging and exposing the entire marker we sometimes find damaged concrete casing. If the family agrees, for a fee we remove the concrete and marker and reset as shown in above blue section. This marker was also cleaned which explains the difference in color/appearance.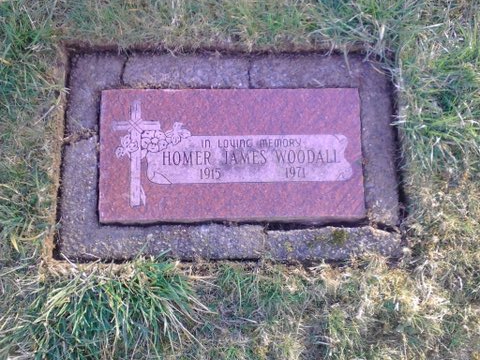 Here the damaged concrete has been replaced and the new concrete casing has been placed back at the grave site.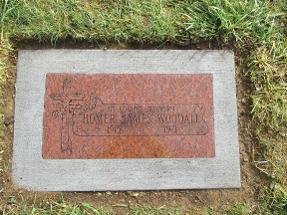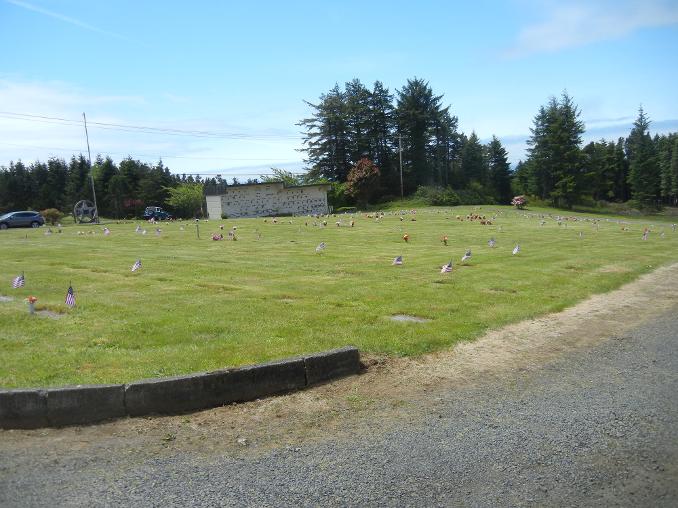 Remembering the past ~ Celebrating the Future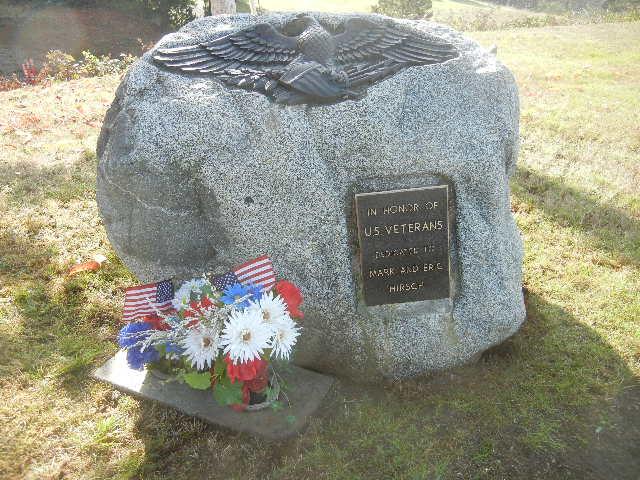 Webmaster: K McAnulty
Copyright © 2015,
Eureka Cemetery & Mausoleum Association